What's the value of Agility? Let us count the ways!
... Or we'll let our e-book, "How to Make Agility Work for Your Business", do it for us. Change happens in a heartbeat, and you need to be able to adapt to meet your goals and thrive.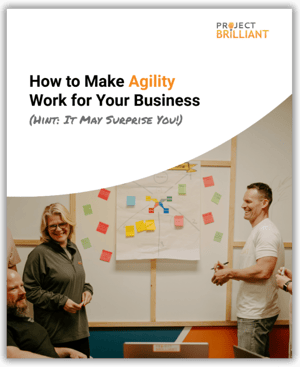 Beyond the Buzzwords and Post-Its
Download the e-book to learn how Agility improves decision-making and employee engagement. We'll walk through the steps of the transformation journey, including:
Defining the business outcome.
Investing in change management,
Anticipating obstacles.
Plus we'll provide tips for how to sustain your new Agile mindset:
Become team-based
Adopt continuous improvement
And more
Fill out the form now to learn how Agility can change your organization!